Speakers


2016 SPEAKERS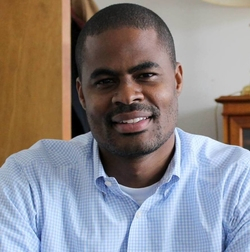 Amen Ra Mashariki
Chief Analytics Officer
Dr. Amen Ra Mashariki is the City's Chief Analytics Officer and leads the Mayor's Office of Data Analytics (MODA). Dr. Mashariki is an accomplished leader within government, private sector and academia with experience in bringing Big Data processing and analytics for large and complex data management efforts. He started his professional careers as a software engineer at Motorola working on over-the-air data transmission projects and led a team of user-interface developers to build components of security features for handheld devices. Most recently, Dr. Mashariki served as Chief Technology Officer at the U.S. Office of Personnel Management.
Dr. Mashariki previously worked at the Johns Hopkins Applied Physics Lab as a computer scientist and research scientist where he led a team working on data mining and data fusion projects in the bioinformatics domain. Prior to that, he served as Assistant Director of Informatics at the University of Chicago Comprehensive Cancer Research Center and taught computer science courses at Hong Kong University of Science and Technology, and robotics at Northwestern University.
Dr. Mashariki holds a Doctor of Engineering from Morgan State University, a Master of Science in Computer Science from Howard University, and a Bachelor of Science in Computer Science from Lincoln University. Amen is a Brooklyn native and attended Brooklyn Tech High School.
CEO and Founder of Kamedia Digital an Israeli based interactive studio and digital strategic consulting company focused on making design-driven digital products in a new era of connected customers and digital businesses. Founder of the CDO Club in Israel, the first and largest Israeli community of C-suite digital, data and innovation leaders.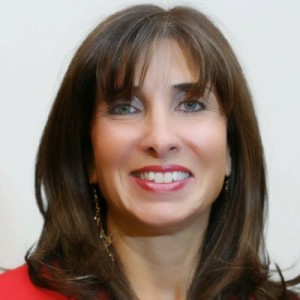 Anna Frazzetto
Chief Digital Technology Officer & SVP
Anna Frazzetto leads the growth of Harvey Nash digital solutions, outsourcing and offshoring across the North American and Australasian regions. An IT solutions strategist who began her career as a software engineer, Anna plans and implements managed, outsourced and project-based IT initiatives for Global 1000 enterprises and growing multinationals. Today, she focuses on helping clients increase competitive advantage, business intelligence and speed-to-market by expanding digital capabilities and resources in the areas of Big Data, Cloud, social and mobile technology. Anna has directed projects for fast growing start-ups and leading global businesses including Hearst Publications, Omni Comm Group, GroupM, MSNBC, Honda, Hitachi and Clearwire Corporation.
Prior to joining Harvey Nash in 2005, Anna held senior executive and technology leadership roles at AIG, Agility Recover Solutions and Spherion Technology where she developed and led the rapid expansion of key business lines. She is a sought-after industry speaker, member of HDI's Support Center Leadership Certification Standards Committee and former HDI Strategic Advisory Board member. She is also actively engaged in ARA, an organization dedicated to attracting, retaining and advancing women in technology through mentorship.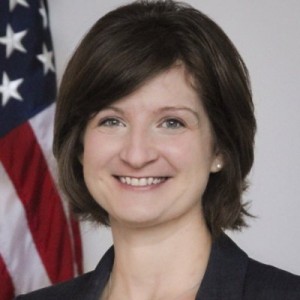 Caryl Brzymialkiewicz
Assistant Inspector General & Chief Data Officer
As the first Chief Data Officer for the Office of Inspector General (OIG) within the Department of Health and Human Services (HHS), Caryl is establishing an office focused on providing more and better access to data and analytics to support OIG's mission. Her team seeks to improve access to internal and external data; accelerate analytics for use in audits, investigations, evaluations, and compliance oversight; and enhance OIG's use of data to make more informed decisions.
Prior to joining the HHS OIG, Caryl was the Deputy Assistant Secretary for Risk and Decision Analysis at the Department of Homeland Security (DHS). She also previously served as the Operations Research Division Chief at the Joint Improvised Explosive Device Defeat Organization, and led a team of analysts at the Center for Naval Analyses.
She has a B.E. in Biomedical Engineering from Vanderbilt University and a M.S. and Ph.D. in Biomedical Engineering from Duke University.
Christine Montgomery
Head of Online and Social Media
Christine leads digital communication and engagement strategy for the World Bank – a global development institution whose goal is to end extreme poverty. She oversees the social, mobile and web platforms the organization uses to connect with audiences around the world. Her team serves as a center of excellence for multimedia content development, social media engagement, and digital analytics.
Prior to joining the World Bank in a corporate communications capacity, Christine was a senior news manager, helping lead the digital transformation and capacity building of some of the country's most respected media brands, including PBS.org, USATODAY.com and the Center for Public Integrity. She is past president of the Online News Association, the largest organization of digital journalists in the world.
Christine earned a Bachelor's of Science in Journalism from the University of Florida and a Masters in Writing from Johns Hopkins University.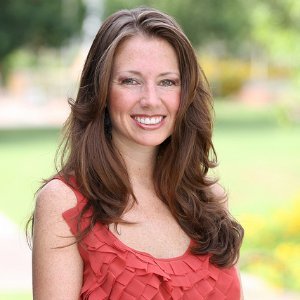 Dana Berchman
Chief Digital Officer
Dana Berchman is the Chief Digital Officer and Communications Director in Gilbert, Arizona, where she manages all internal and external communications, public relations and marketing initiatives. She leads a digital team responsible for developing forward-thinking policies on social media, digital communications, web initiatives and other tools to better serve the public. Previously, she worked at Arizona State University where she taught Journalism and Public Policy courses and handled media relations. Dana also spent six years working as a producer and director at MTV and two years as a producer and writer for Andrea Mitchell at MSNBC, both in New York City. Dana earned her Bachelor's Degree in Political Science from Arizona State University and her Master's Degree in Journalism and Public Affairs from American University.
Dave Aron
Global Research Director
Dave Aron is Global Research Director for the Leading Edge Forum, a research and thought leadership community dedicated to helping large organizations become more successful by identifying and adopting Next Practices at the growing intersection between business and information technology.
In this position, he guides a series of global research initiatives aimed at helping CIOs and other Business/ IT leaders understand and exploit the ever-expanding intersection between business and information technology.
Dave's key areas of research include digital business, strategy and new business models. Previously, Dave spent more than 12 years at Gartner, as a Gartner Fellow, focusing on strategy and CIO leadership issues. Dave has more than 30 years' experience in the IT business, and has been writing, speaking and teaching on digital business, IT strategy and other topics around the world for more than a decade.
Dave holds a BSc in Computer Science from Queen Mary College, and an MBA from London Business School.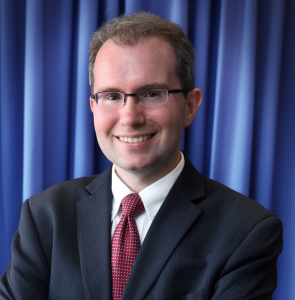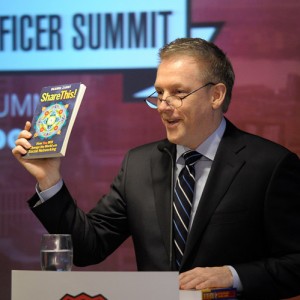 David Mathison
Curator, CDO Summit
David Mathison is the curator of the Chief Digital Officer Summit and founder of the CDO Club.
He is the world's leading authority on Chief Digital and Data officers, and has been quoted by the Financial Times, the Wall Street Journal, Computerworld, McKinsey & Company, MIT Sloan Management Review, CMS Wire, ZDNet, Fierce CIO, and I-CIO, among others.
He was previously the founder and Managing Director of the Digital Media practice at Chadick Ellig, a premiere executive search consultancy named by Business Week as "one of the world's most influential headhunters.
Mathison's book, BE THE MEDIA, was featured in the NY Times after he pre-sold over 5,000 copies in 11 days via his web site, Twitter, and Facebook.
He has given keynote presentations everywhere from Columbia University to the United Nations (3 times in 2010), from Amsterdam to Zagreb.
From 1999-2001 he was founder and CEO of the Kinecta Corporation where he raised $30 million in under 2 years. Kinecta was acquired and is now part of Oracle (NASDAQ: ORCL).
From 1994-1999 Mathison was Vice President with Thomson Reuters, the world's largest news agency, where he pioneered online content syndication.
Mathison earned his Masters degree from Columbia University in 1995.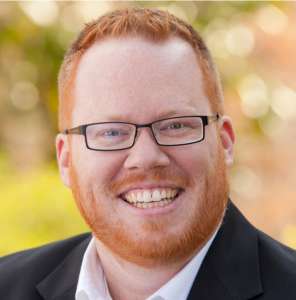 David Tucker
Executive Vice President of Experience Technology
David Tucker serves as the Executive Vice President of Technology at Universal Mind. In leading Universal Mind's Technology practice, he works closely with clients to develop an effective technical strategy for emerging technologies as well a process for optimizing digital value delivery. Prior to this role, David co-led the Research & Development team at Universal Mind; before this, David was a software architect for 14 years.
David regularly speaks on topics such as DevOps, agile methodologies, innovation, and enterprise development. He provides industry commentary to sites such as Mashable, VentureBeat, and Smashing Magazine, among others while speaking at events like Interop, Future Insights, AdTech, and DigSouth. David has published works with O'Reilly and Lynda.com. His work has been recognized as a W3 Gold Award Winner, Webby Honoree, and Adobe Max Award Finalist. As well, he was the co-winner of People's Choice Webby Award for Mobile Innovation & Experimentation.
During his career in consulting David has worked with industry-leading companies like Adobe, FedEx, Sony Music, Intel, Oracle, AT&T, HermanMiller, Principal Financial Group, Comcast, and Steelcase.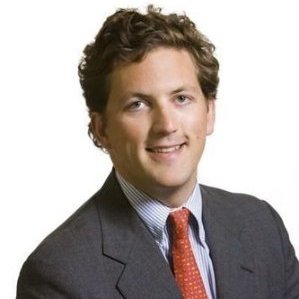 Gerrit Lansing
Former Chief Digital Officer
Mr. Gerrit Lansing is the former Chief Digital Officer of the White House. He was most recently Chief Digital Officer at Republican National Committee Inc., since May 2015. Mr. Lansing joined the RNC from the National Republican Congressional Committee, where he served as Digital Director. Prior to joining the NRCC, he worked as the Press Secretary for the House Budget Committee. He began his career in Washington as the Feature's Editor for the Heritage Foundation's Foundry blog.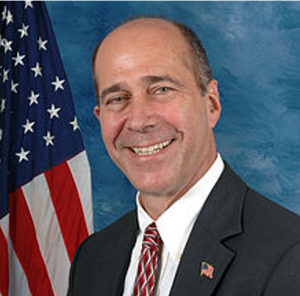 John Hall
Former Congressman for NY's 19th District, Musician, Songwriter, Co-Founder of Orleans, and
John Hall is looking forward to the CDO Summit, as he'll tell some stories, play songs and talk with anyone interested in communication, music, science, public service, and optimism.
His memoir, STILL THE ONE: MY ROCK'n'ROLL JOURNEY FROM CONGRESS AND BACK tells the story about the man best known as the founder of the band Orleans, with hits including "Still The One," and "Dance With Me." John co-wrote Janis Joplin's "Half Moon," Steve Wariner's #1 country hit "You Can Dream of Me," and also "Power," which became the theme of the NO NUKES concerts in the 1970s. John has collaborated in the studio or on the stage with Little Feat, Jackson Browne, Bonnie Raitt, Graham Nash, Chet Atkins, Carly Simon…
His environmental concerns led him into community activism, which also got him on the road into politics, first serving in the Ulster County, New York legislature, then as trustee and president of the Saugerties school board. Hall won a seat in Congress in 2006, and returned to music in 2011 with Orleans.
John's optimism comes through in stories from his life in the musical and political worlds in STILL THE ONE: A ROCK'n'ROLL JOURNEY TO CONGRESS AND BACK.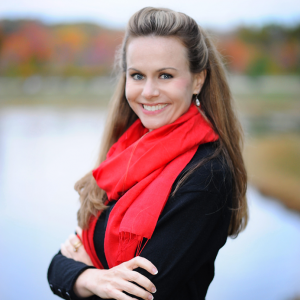 Kelly Tshibaka
Chief Data Officer
In November 2015, Kelly Tshibaka was appointed Chief Data Officer in the U.S. Postal Service Office of Inspector General, where data analytics has resulted in more than $285M in financial impact or audit findings this fiscal year. Prior to this appointment, she served as the Acting Inspector General of the Federal Trade Commission.
Kelly also served for 8 years in the Office of the Director for National Intelligence (ODNI), conducting civil liberties and privacy oversight and serving as Counsel to the Inspector General. Prior to the ODNI, Kelly served as the Special Assistant to the Department of Justice Inspector General, conducting sensitive investigations; overseeing audits, investigations, and inspections; and assisting in managing employees nationwide.
Kelly is a graduate of Texas A&M University and Harvard Law School. She grew up in Alaska and currently resides in the D.C. area with her husband Niki and five children.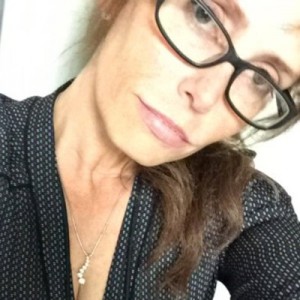 Michelle Gore
Chief Data Officer
Michelle serves as the Chief Data Officer of Colorado Governor's Office of Information Technology. She continues Colorado's work on collecting and harnessing data to inform policy and business decisions. With her passion for data and data analytics, she is taking Colorado's data initiatives to the next level, developing new data standards, governance and policy. Michelle also leads the Government Data Advisory Board, a public-private sector board tasked with making recommendations to the State Chief Information Officer for developing and implementing interdepartmental data sharing protocol and determining the state's data strategy, policies, standards, and architecture.
Michelle has worked in both the public and private sectors as a programmer, business analyst, director of IT operations, and a business intelligence manager. She holds a master's degree in computer information systems and is the inventor of three patents for developing technologies in the "big data" technology space.
Bio taken from http://www.oit.state.co.us/communications/newsroom/press-release/new-chief-data-officer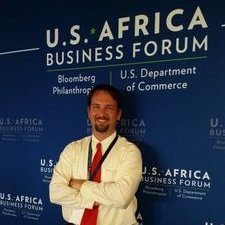 Mike Kruger
Deputy Director of Public Affairs andDirector of Digital Engagement
Mike Kruger is the Deputy Director of Public Affairs and Director of Digital Engagement. He directs the Agency's first-ever Office of Digital Engagement, which was created in February 2014. Mike started with the Department of Commerce in September 2010 as the Director of Digital Strategy . He joined the Commerce Department after two years as the House Education and Labor committee's online outreach specialist, where he was charged with expanding the committee's social network footprint and reaching out to online media. He worked previously for 21st Century Democrats as an online associate during the 2007-2008 election cycle. Prior to that, he taught domestically and internationally for 9 years. He earned his Masters in Education and Social Justice from the University of London and holds a Bachelor of Arts in History from Western Washington University.
Niall Brennan
Chief Data Officer
Niall Brennan is CMS' Chief Data Officer and the Director of the Office of Enterprise Data and Analytics (OEDA). In this capacity, he oversees improvements in data collection and dissemination at CMS and efforts to help CMS better harness its vast data resources to drive higher quality, patient-centered care at a lower cost. Niall directs leading-edge research and analysis published by CMS, as well as efforts to make its considerable data sets available to external researchers seeking to promote better understanding of health care in the United States. He also manages CMS' extensive data and information product portfolio. Prior to joining CMS, Niall worked at the Brookings Institution, the Medicare Payment Advisory Commission, the Congressional Budget Office, The Urban Institute, and Price WaterhouseCoopers. He is a graduate of University College Dublin, and earned a master's degree in Public Policy from Georgetown University.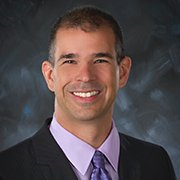 Niels Aillaud
Head of Digital
Niels Aillaud is responsible for Digital Strategy and Innovation for Whirlpool Corp. today. For the last 18 years, Niels has leveraged his deep understanding of technology and the evolution of consumer's behavior to expand his clients' success in the digital realm.
Prior to Whirlpool, Niels was responsible for Global Digital Marketing at Logitech. Before that he led all digital marketing initiatives for LG Mobile, where he was the recipient of multiple awards (Webby, EFFIE, OMMA, Cannes Bronze Lyon).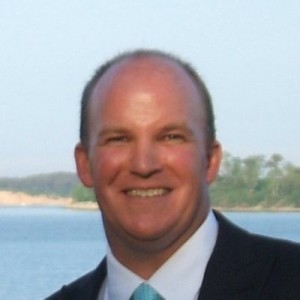 Thom Guertin
Chief Digital Officer
Thom Guertin joined Rhode Island's State government ranks in late 2012 as Rhode Island's first Chief Digital Officer and now CIO. Mr. Guertin's background is in application development, project management and technology strategy, most often working with business to discern the right process improvements and then how best to apply technology to the solution. Thom was one of the first five employees responsible for the launch of Monster.com, the groundbreaking employment website. From there he went on to work in business technology solutions for Titleist and FootJoy, followed by almost a decade at The Boston Globe and New York Times. He also helped found Code Island, the local branch of Code for America, a volunteer organization dedicated to improving the community through technology.
Thomas Hjelm
Chief Digital Officer
Thomas Hjelm is Chief Digital Officer of NPR. Based in Washington, he oversees NPR's strategies and roadmaps for reaching and engaging new audiences across new platforms, and works across the public radio system to lead collective strategies for digital innovation and growth. Hjelm previously spent five years leading New York Public Radio's digital, business and audience development efforts. He has also served in strategic, creative, marketing and business-development roles with NBC Local Media and NBC Entertainment, AOL and two Hollywood-based media startups. Hjelm received a B.A. in English from Swarthmore College and an M.F.A. in Film Production from the University of Southern California.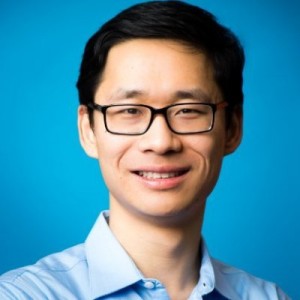 Tianhui Michael Li
Founder
Tianhui Michael Li, PhD, is the founder of The Data Incubator, an education startup training STEM PhDs to be data scientists and quants. He has worked at Foursquare, Google, A16Z, NASA, JPMorgan, and D.E. Shaw. He is a Hertz, NSF, and Marshall Scholar and is an alumnus of Princeton and Cambridge. Michael founded a student-run conference in quant trading that features leading industry figures and raises money for educational non-profits like America Needs You.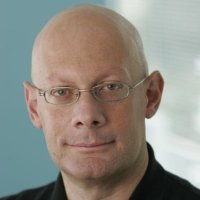 Usama Fayyad
Chief Data Officer, Group Managing Director
Dr. Usama Fayyad is Chief Data Officer and Group Managing Director at Barclays Bank in London UK, where his responsibilities include data governance, information risk management and the data infrastructure for BI, data warehousing, Big Data and analytics technologies across the Barclays Group globally. He has published over 100 technical articles in the fields of data mining, Artificial Intelligence, machine learning, and databases.
Dr. Usama Fayyad holds over 30 patents, is a Fellow of the AAAI (Association for Advancement of Artificial Intelligence) and a Fellow of the ACM (Association of Computing Machinery), has edited two influential books on the data mining and launched and served as editor-in-chief of both the primary scientific journal in the field of data mining (Data Mining and Knowledge Discovery) and the primary newsletter in the technical community published by the ACM: SIGKDD Explorations. He continues to be active in the academic community serving as Chairman of ACM's SIGKDD Executive Committee which runs the world's premiere data science, big data, and data mining conferences: the KDD international annual conferences. He is a recipient of the ACM SIGKDD Innovation Award (2007) and Service Award (2003) – the only person to receive both awards.
Digital leaders from these companies have spoken at previous CDO Summits: