Speakers


2016 SPEAKERS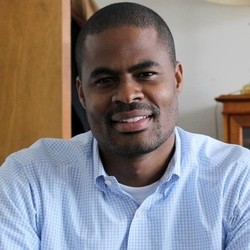 Amen Ra Mashariki
Urban Analytics Lead
Dr. Amen Ra Mashariki was the City's Chief Analytics Officer and leads the Mayor's Office of Data Analytics (MODA). Dr. Mashariki is an accomplished leader within government, private sector and academia with experience in bringing Big Data processing and analytics for large and complex data management efforts. He started his professional careers as a software engineer at Motorola working on over-the-air data transmission projects and led a team of user-interface developers to build components of security features for handheld devices. Most recently, Dr. Mashariki served as Chief Technology Officer at the U.S. Office of Personnel Management.
Dr. Mashariki previously worked at the Johns Hopkins Applied Physics Lab as a computer scientist and research scientist where he led a team working on data mining and data fusion projects in the bioinformatics domain. Prior to that, he served as Assistant Director of Informatics at the University of Chicago Comprehensive Cancer Research Center and taught computer science courses at Hong Kong University of Science and Technology, and robotics at Northwestern University.
Dr. Mashariki holds a Doctor of Engineering from Morgan State University, a Master of Science in Computer Science from Howard University, and a Bachelor of Science in Computer Science from Lincoln University. Amen is a Brooklyn native and attended Brooklyn Tech High School.
Anna Frazzetto
Chief Digital Technology Officer & SVP
Anna Frazzetto leads the growth of Harvey Nash digital solutions, outsourcing and offshoring across the North American and Australasian regions. An IT solutions strategist who began her career as a software engineer, Anna plans and implements managed, outsourced and project-based IT initiatives for Global 1000 enterprises and growing multinationals. Today, she focuses on helping clients increase competitive advantage, business intelligence and speed-to-market by expanding digital capabilities and resources in the areas of Big Data, Cloud, social and mobile technology. Anna has directed projects for fast growing start-ups and leading global businesses including Hearst Publications, Omni Comm Group, GroupM, MSNBC, Honda, Hitachi and Clearwire Corporation.
Prior to joining Harvey Nash in 2005, Anna held senior executive and technology leadership roles at AIG, Agility Recover Solutions and Spherion Technology where she developed and led the rapid expansion of key business lines. She is a sought-after industry speaker, member of HDI's Support Center Leadership Certification Standards Committee and former HDI Strategic Advisory Board member. She is also actively engaged in ARA, an organization dedicated to attracting, retaining and advancing women in technology through mentorship.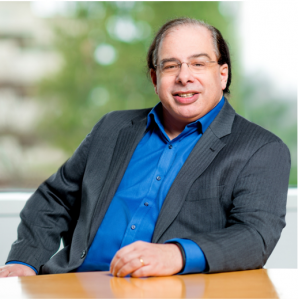 Anthony Scriffignano, Ph.D.
Senior Vice President, Chief Data Scientist
Anthony Scriffignano in an internationally recognized data scientist with experience spanning over 35 years, in multiple industries and enterprise domains. Dr. Scriffignano has extensive background in linguistics and advanced algorithms, leveraging that background as primary inventor on multiple patents worldwide. He provides thought leadership globally. Recently, he briefed the US National Security Telecommunications Advisory Committee regarding reports to the President on Big Data Analytics and Emerging Technologies Strategic Vision. Additionally, Scriffignano provided expert advice on private sector data officers to a group of state Chief Data Officers and the White House Office of Science and Technology Policy. He also served as a forum panelist and keynote speaker at the World Internet Conference hosted by Chinese President Xi Jinping in Wuzhen, China. He was recently published in CIOReview, Huffington Post, Mint (India) and quoted in various publications including China Daily, Xinhua and Peoples Daily. He was profiled by InformationWeek and by BizCloud, and is a recurring CXOTalk guest. He regularly presents at business, government and academic venues globally regarding emerging trends in data and information stewardship, the "Big Data" explosion, artificial intelligence, multilingual challenges in business identity and malfeasance in commercial settings.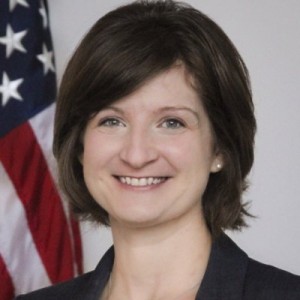 Caryl Brzymialkiewicz
Assistant Inspector General & Chief Data Officer
As the first Chief Data Officer for the Office of Inspector General (OIG) within the Department of Health and Human Services (HHS), Caryl is establishing an office focused on providing more and better access to data and analytics to support OIG's mission. Her team seeks to improve access to internal and external data; accelerate analytics for use in audits, investigations, evaluations, and compliance oversight; and enhance OIG's use of data to make more informed decisions.
Prior to joining the HHS OIG, Caryl was the Deputy Assistant Secretary for Risk and Decision Analysis at the Department of Homeland Security (DHS). She also previously served as the Operations Research Division Chief at the Joint Improvised Explosive Device Defeat Organization, and led a team of analysts at the Center for Naval Analyses.
She has a B.E. in Biomedical Engineering from Vanderbilt University and a M.S. and Ph.D. in Biomedical Engineering from Duke University.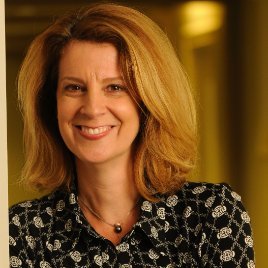 Christine Montgomery
Head of Online and Social Media
Christine leads digital communication and engagement strategy for the World Bank – a global development institution whose goal is to end extreme poverty. She oversees the social, mobile and web platforms the organization uses to connect with audiences around the world. Her team serves as a center of excellence for multimedia content development, social media engagement, and digital analytics.
Prior to joining the World Bank in a corporate communications capacity, Christine was a senior news manager, helping lead the digital transformation and capacity building of some of the country's most respected media brands, including PBS.org, USATODAY.com and the Center for Public Integrity. She is past president of the Online News Association, the largest organization of digital journalists in the world.
Christine earned a Bachelor's of Science in Journalism from the University of Florida and a Masters in Writing from Johns Hopkins University.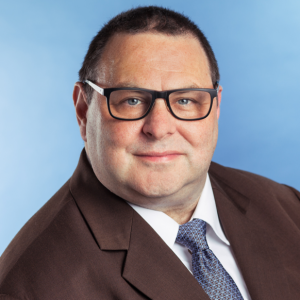 Dave Aron
Global Research Director
Dave Aron, based in the UK, is Global Research Director for Leading Edge Forum. In this position, he guides a series of global research initiatives aimed at helping CIOs and other Business/ IT leaders reimagine their organizations and leadership for a tech-driven future.
Dave's key areas of research include digital business, strategy and new business models. Previously, Dave spent more than 12 years at Gartner, as a Gartner Fellow, focusing on strategy and CIO leadership issues. Dave has more than 30 years' experience in the IT business, and has been writing, speaking and teaching on digital business, IT strategy and other topics around the world for more than a decade.
Dave holds a BSc in Computer Science from Queen Mary College, and an MBA from London Business School.
Dave's alter ego is Mu, The 21st Century Anti-Strategist, which comprises Dave's distilled thoughts about what doesn't make sense as 20th century organizations sleepwalk into the 21st century.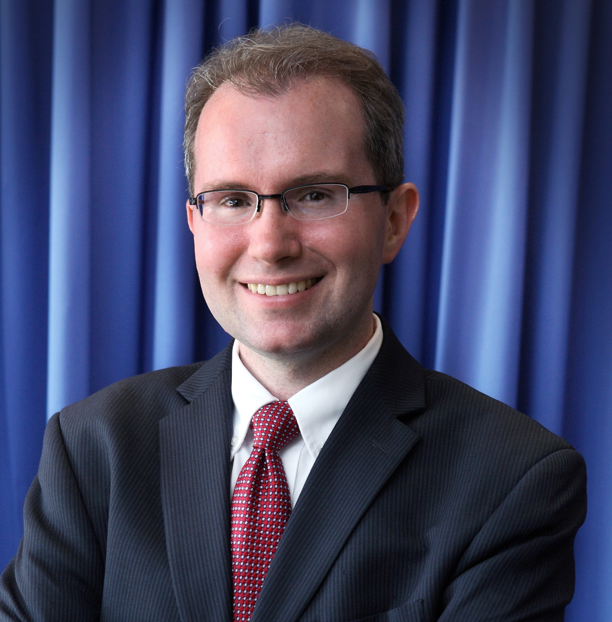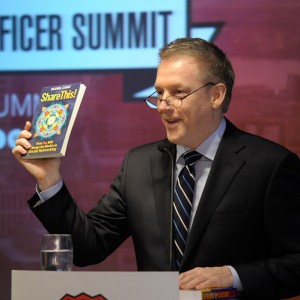 David Mathison
Curator, CDO Summit
David Mathison is the curator of the Chief Digital Officer Summit and founder of the CDO Club.
He is the world's leading authority on Chief Digital and Data officers, and has been quoted by the Financial Times, the Wall Street Journal, Computerworld, McKinsey & Company, MIT Sloan Management Review, CMS Wire, ZDNet, Fierce CIO, and I-CIO, among others.
He was previously the founder and Managing Director of the Digital Media practice at Chadick Ellig, a premiere executive search consultancy named by Business Week as "one of the world's most influential headhunters.
Mathison's book, BE THE MEDIA, was featured in the NY Times after he pre-sold over 5,000 copies in 11 days via his web site, Twitter, and Facebook.
He has given keynote presentations everywhere from Columbia University to the United Nations (3 times in 2010), from Amsterdam to Zagreb.
From 1999-2001 he was founder and CEO of the Kinecta Corporation where he raised $30 million in under 2 years. Kinecta was acquired and is now part of Oracle (NASDAQ: ORCL).
From 1994-1999 Mathison was Vice President with Thomson Reuters, the world's largest news agency, where he pioneered online content syndication.
Mathison earned his Masters degree from Columbia University in 1995.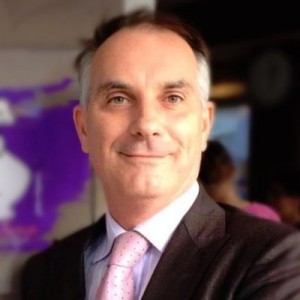 Dez Blanchfield
Resident Data Scientist
Industry Analyst & Consultant across Digital transformation, Cloud, Big Data, Analytics, Internet of Things, Cyber Risk, Cyber Security & Smart Cities
A healthy track record across key industry sectors such as Federal & State Government, Defence, Banking & Finance, Health & Aged Care, Airports & Aviation, Transport, Telecommunications, Energy and Utilities, Mobile Digital Media & Advertising, and Cyber Security.
I'm passionate about driving outcomes for organisations by leveraging Digital Disruption, Digital Transformation, Cloud Computing, Big Data & Analytics, Machine Intelligence, Internet of Things, DevOps Integration, Automation & Orchestration, App Containerisation & Micro Services, Webscale Infrastructure, and High Performance Computing to clients for their enduring success.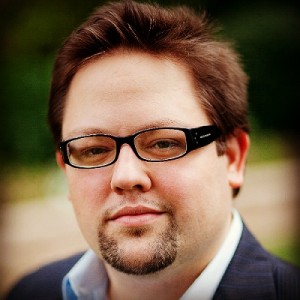 Gary Coby
Former Director of Digital Advertising and Fundraising
Gary Coby served in a dual role as the Director of Digital Advertising and Fundraising for the Donald J. Trump for President campaign and as the Republican National Committee's Director of Advertising during the 2016 cycle.
In these roles, Coby built an email file of more than 12M users, raised more than a quarter of a billion dollars online in just 18 weeks, executed $100M in digital media spend, and lead the groundbreaking Trump digital operation, day-to-day.
In addition, Coby has directed the email strategy for Presidential candidate Mitt Romney ('08 cycle), served as the head of strategy and accounts for leading digital media agencies (Engage and the Prosper Group; '10-'14 cycles), lead conservative publishers (Drudge Report, Townhall, etc.) work to perfect their advertising offering for political and advocacy clients, and managed multiple statewide campaigns ('06 cycle).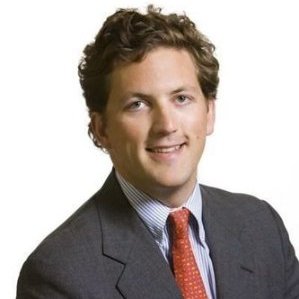 Gerrit Lansing
Former Chief Digital Officer
Mr. Gerrit Lansing is the former Chief Digital Officer of the White House. He was most recently Chief Digital Officer at Republican National Committee Inc., since May 2015. Mr. Lansing joined the RNC from the National Republican Congressional Committee, where he served as Digital Director. Prior to joining the NRCC, he worked as the Press Secretary for the House Budget Committee. He began his career in Washington as the Feature's Editor for the Heritage Foundation's Foundry blog. Mr. Lansing cofounded Revv, an online payments company for campaigns and causes, in 2014.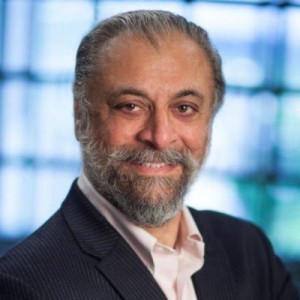 Inderpal Bhandari
Global Chief Data Officer
Inderpal Bhandari recently rejoined IBM as Global Chief Data Officer. In this newly created role, he will leverage his extensive experience to lead the development of IBM's data strategy.
Inderpal brings to IBM more than 20 years of experience in leadership roles at such leading companies as Cambia Health Solutions and Express Scripts/Medco Health Solutions. Prior to joining IBM, Inderpal served as Senior Vice President and Chief Data Officer of Cambia Health Solutions where he led the development of Cambia's data strategy and drove the transformation of the company's consumer experience strategies.
Prior to that, Inderpal served as Vice President of knowledge solutions and Chief Data Officer at Express Scripts/Medco Health Solutions, where he was responsible for maximizing the utility of the company's data and its readiness to respond to emerging market trends. Prior to that, he founded Virtual Gold, growing the company into an international market leader for analytics in call centers and professional sports.
Inderpal is an expert in transforming data into business value and improved customer experiences by delivering strategic, innovative capabilities that use analytic insights to enable growth and productivity. He has been featured as an industry expert by Wall Street Journal, Washington Post, US News & World Report, CNN and FOX.
Inderpal earned his Master of Science Degree in Electrical & Computer Engineering from the University of Massachusetts and holds a PhD in Electrical & Computer Engineering from Carnegie Mellon University.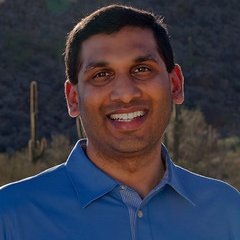 Jay Chakrapani
Chief Digital Officer
Jay serves as the Chief Digital Officer for Barnes and Noble Education. He leads the broader digital business and is responsible for strategy, business development, content and operations for the digital product and service portfolio. Prior to this role, Jay was President of the CK-12 Foundation, offering open education resources used by tens of thousands of schools and millions of students worldwide. Jay holds deep leadership experience in education, media, and technology. Prior to CK-12, he was General Manager of the digital business at McGraw-Hill for Higher Education. He led a team that launched the fastest growing adaptive learning platform in the college market, growing it from inception to hundreds of millions in annual revenue. Earlier in his career, he worked at Wolters Kluwer Health; was a founding member of Opus360, a NASDAQ listed software company, and started his career as an engineer at Intel. Jay serves on the board of trustees for the Bank Street College of Education. Jay studied Electrical Engineering at the Massachusetts Institute of Technology and the Oregon Health and Science University in Computer Science and Engineering. He lives in New York City with his wife and two daughters.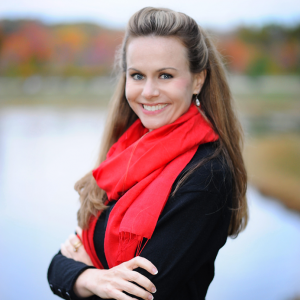 Kelly Tshibaka
Chief Data Officer
In November 2015, Kelly Tshibaka was appointed Chief Data Officer in the U.S. Postal Service Office of Inspector General, where data analytics has resulted in more than $920M in financial impact or audit findings in FY16. Prior to this appointment, she served as the Acting Inspector General of the Federal Trade Commission.
Kelly also served in the Office of the Director for National Intelligence (ODNI), conducting civil liberties and privacy oversight and serving as Counsel to the Inspector General. Prior to the ODNI, Kelly served as the Special Assistant to the Department of Justice Inspector General, conducting sensitive investigations; overseeing audits, investigations, and inspections; and assisting in managing employees nationwide.
Kelly is a graduate of Texas A&M University and Harvard Law School. She grew up in Alaska and currently resides in the D.C. area with her husband Niki and five children.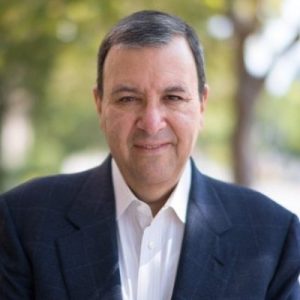 Michael Krigsman
Industry Analyst and Host
Michael Krigsman is recognized internationally as an industry analyst and host of CXOTALK.
As a columnist for ZDNet, Michael has written over 1,000 articles on topics related to innovation, digital transformation, and leadership. His work has been mentioned more than 1,000 times in major newspapers, television, radio, trade publications, presentations, academic dissertations, blogs, and other media. Michael has been quoted in about 50 books, published in the Wall Street Journal, and is syndicated on important technology websites.
Michael is often a judge in prestigious industry contests such as the CIO100 contest (CIO Magazine), IBM Bluewolf CX, and others. He has presented to groups such as Harvard University, MIT CIO Symposium, CIO Symposium (Cleveland), Digital Enterprise Show (Madrid), Digital Enterprise Congress (Madrid) – CIO track chair, CIO Summit (Boston), D-Summit (Stockholm), Babson College, Seton Hill University, University College London, CIO Summit (Scottsdale), CT Executive Symposium, Federal Home Loan Banks, Boston University, Suffolk University, SAP Sapphire, NetSuite SuiteWorld, Oracle OpenWorld, Educause, CRM Evolution, SXSW, Cloud CIO, Minn. HR Tech Expo, CIO Mobility Innovation Summit, Enterasys Partner Advisory Council, Dynatrace Perform, SaaStr Annual, Center for Digital Strategies (Tuck School of Business at Dartmouth), Chief Digital Officer Summit (NYC), IPsoft Digital Workforce Summit, and others.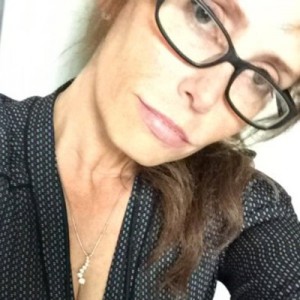 Michelle Gore
Former Chief Data Officer
Michelle serves as the Chief Data Officer of Colorado Governor's Office of Information Technology. She continues Colorado's work on collecting and harnessing data to inform policy and business decisions. With her passion for data and data analytics, she is taking Colorado's data initiatives to the next level, developing new data standards, governance and policy. Michelle also leads the Government Data Advisory Board, a public-private sector board tasked with making recommendations to the State Chief Information Officer for developing and implementing interdepartmental data sharing protocol and determining the state's data strategy, policies, standards, and architecture.
Michelle has worked in both the public and private sectors as a programmer, business analyst, director of IT operations, and a business intelligence manager. She holds a master's degree in computer information systems and is the inventor of three patents for developing technologies in the "big data" technology space.
Bio taken from http://www.oit.state.co.us/communications/newsroom/press-release/new-chief-data-officer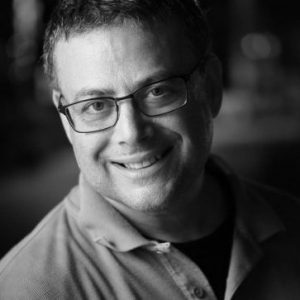 Murray Izenwasser
CMO & VP, Digital Transformation
Murray is both the Chief Marketing Officer and Vice President Digital Transformation for AAJ Technologies,. AAJ works with clients at every stage of the digital transformation process to make real and impactful change. As CMO, Murray is responsible for all AAJ's marketing activities, and the repositioning and strategic direction of the firm. This includes all inbound and outbound marketing strategy, content strategic direction, CRM strategy, and online and offline presence. As VP, Digital Transformation, murray helps define the Digital Transformation strategies for AAJ's clients, and leads the strategic direction of AAJ's Digital Transformation practice.
Murray has been working on digital, web, and mobile based systems, content, platforms, technologies and marketing since the mid-'90s, and is a recognized expert in online, mobile, integrated, and social marketing techniques. His clients over the years have included some of the world's largest and most recognized brands.
Prior to AAJ Murray co-founded and ran a successful digital marketing and technology agency, and has held senior positions with some of the world's largest digital agencies, including both Sapient (Global Director of Marketing) and Razorfish (Director Client Business and Strategy). He is a frequent speaker at both marketing / technology and industry events, and is the organizer and host of the sold out Digital Transformation Forum, which was held recently in Fort Lauderdale. Murray is also the co-host of the newly launched "The Digital Transformation Podcast."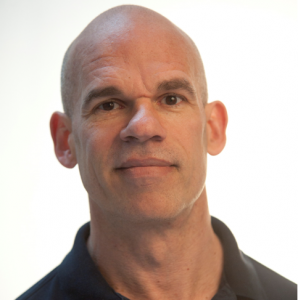 Paul Shetler
Former Chief Executive Officer, Australian Government
Paul Shetler is a technologist and entrepreneur with over two decades' experience in financial services and digital.
Paul is the former Chief Digital Officer of Australian Government's Digital Transformation Agency.
He previously led the relatively new digital team at the Ministry of Justice that has been tasked with digitally transforming the way the public use government services, from booking a visit to a prison to filing a civil claim. The transformation initiative covers both internal systems and external end-user touch points.
He has managed and delivered some of the world's largest IT integration programmes and organisational change programmes. This has involved introducing new technologies and software architecture which were later adopted across financial services and everyday life, such as service-oriented architecture (SOA), message brokering and cloud computing.
He has also built world-class international organisations within large global technology firms to define, implement, sell and market products and services based on networks, mobile technologies and very large-scale systems integration and modernisation.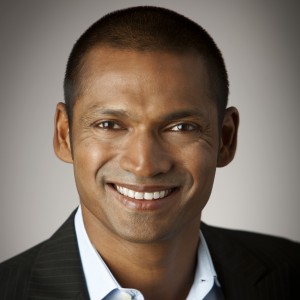 Rajesh Anandan
CEO ULTRA Testing
Rajesh Anandan is an intrapreneur, entrepreneur and growth architect, passionate about purpose as a motivator and neurodiversity as a competitive advantage. He is the co-creator of UNICEF Kid Power, the world's first wearable-for-good, and co-founder of ULTRA Testing, a neurodiverse technology company employing individuals on the Autism Spectrum. Rajesh began his career at Microsoft as a program manager, then joined Bain & Company where he focused on business incubation and growth strategy, and for the past decade, he has worked in the impact sector, including launching and running UNICEF Ventures. Rajesh has a BSc and MEng in Computer Science and Electrical Engineering from MIT with concentrations in Artificial Intelligence, Systems Dynamics and Economics.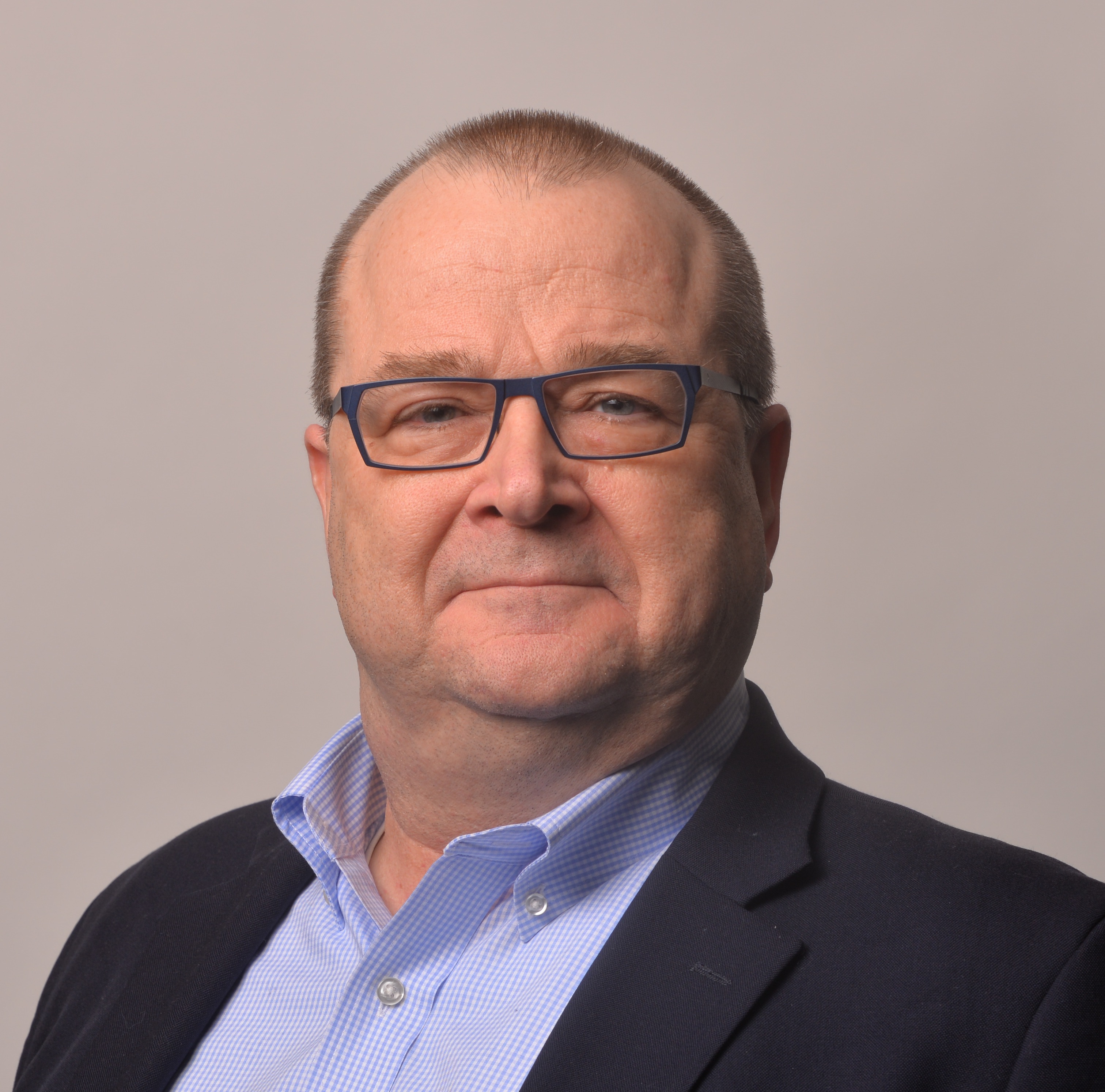 Rich Dill
Enterprise Solution Architect
Rich Dill is an Enterprise Solution Architect at SnapLogic. A software professional with experience cutting broadly across multiple areas of specialization including multi-platform enterprise software, distributed systems, and cloud solutions. He is responsible for technical sales and post sales consulting for global strategic partners and major accounts at SnapLogic. Current research initiatives include Data Lakes, Multi-Cloud, Machine Learning and IoT. He is also a mentor for junior staff as well as providing training and consulting for partners and customers.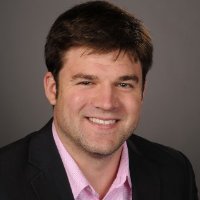 Rob Roy
Chief Digital Officer
Rob Roy works as the Chief Digital Officer for sprint.com and boostmobile.com with a MISSION TO DELIVER THE LARGEST SCALE DIGITAL TRANSFORMATION of any Fortune 100 company to date and helping Sprint to become a mobile- and digital-first company. The role is focused on continuing Sprint's digital evolution by development and driving of strategies which fuel growth, achieve strategic and operational goals, and address significant opportunities for cost savings.
From 2015 – 2016 Rob Roy worked as the Senior Vice President – Head of eCommerce and Digital Revenue for comcast.com and business.comcast.com. Responsible for the e-Commerce and Digital Revenue activities for the #1 cable company in the United States. In this role as Head of Digital Revenue he is responsible for the strategic vision, product development and sales across all digital channels for both residential & business.
From 2011 – 2015 Rob Roy worked as the Head of eCommerce and Digital Marketing for Time Warner Cable. Responsible for the eCommerce, self service and digital marketing activities. As Head of Digital Channels he was responsible for the eCommerce strategy & vision, growth strategy, product development, sales and marketing across all digital channels for the residential businesses.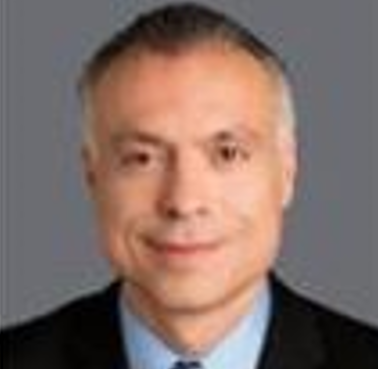 Sami Hassanyeh
SVP Digital Strategy & Membership
Sami Hassanyeh is AARP's SVP of Digital Strategy and Membership. Sami has over 20 years of technology and marketing experience and demonstrated success in delivering business value on the web, mobile and social media platforms for AARP. He has developed, executed, and led an aggressive digital strategy that has significantly grown unique visitors, advertising revenue, and digital memberships. Sami is a visionary leader and is passionate about the mission of AARP and its goal of helping people 50+ live their best life.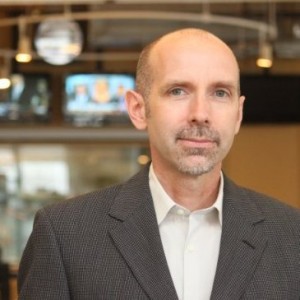 Thomas Hjelm
Chief Digital Officer
Thomas Hjelm is Chief Digital Officer of NPR. Based in Washington, he oversees NPR's strategies and roadmaps for reaching and engaging new audiences across new platforms, and works across the public radio system to lead collective strategies for digital innovation and growth. Hjelm previously spent five years leading New York Public Radio's digital, business and audience development efforts. He has also served in strategic, creative, marketing and business-development roles with NBC Local Media and NBC Entertainment, AOL and two Hollywood-based media startups. Hjelm received a B.A. in English from Swarthmore College and an M.F.A. in Film Production from the University of Southern California.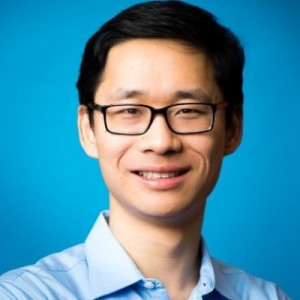 Tianhui Michael Li
Founder
Tianhui Michael Li, PhD, is the founder of The Data Incubator, an education startup training STEM PhDs to be data scientists and quants, and providing on-site data science training for companies and government agencies. He has worked at Foursquare, Google, A16Z, NASA, JPMorgan, and D.E. Shaw. He is a Hertz, NSF, and Marshall Scholar and is an alumnus of Princeton and Cambridge. Michael founded a student-run conference in quant trading that features leading industry figures and raises money for educational non-profits like America Needs You.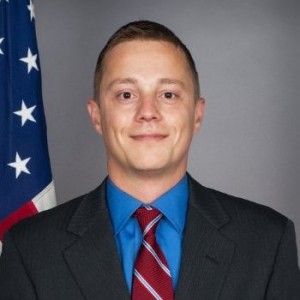 Tom Cochran
Chief Digital Strategist & Vice President, Public Sector
Tom joins Acquia to help governments across the federal, state, and local sectors leverage cloud and open source to accelerate their digital initiatives. He was most recently a deputy assistant secretary at the U.S. Department of State, where he was responsible for the online and offline platforms for U.S. public diplomacy, focusing on data-driven decisions and international audience engagement. Prior to that, Cochran was the director of digital technology at the White House, where he worked on the President's Open Government Directive, leading the team that was responsible for providing a secure, stable, and scalable infrastructure across all White House digital properties. His team was responsible for leading the delivery of the "We the People" online petitioning site that connects people directly with the Executive branch. Cochran has also held leadership roles in the private sector, most recently as the chief technology officer at Atlantic Media, publisher of international news outlets including: The Atlantic, Quartz, Government Executive and National Journal.
Digital leaders from these companies have spoken at previous CDO Summits: