SPEAKERS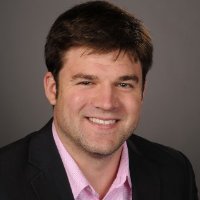 Rob Roy
Chief Digital Officer
Rob Roy works as the Chief Digital Officer for sprint.com and boostmobile.com with a MISSION TO DELIVER THE LARGEST SCALE DIGITAL TRANSFORMATION of any Fortune 100 company to date and helping Sprint to become a mobile- and digital-first company. The role is focused on continuing Sprint's digital evolution by development and driving of strategies which fuel growth, achieve strategic and operational goals, and address significant opportunities for cost savings.
From 2015 – 2016 Rob Roy worked as the Senior Vice President – Head of eCommerce and Digital Revenue for comcast.com and business.comcast.com. Responsible for the e-Commerce and Digital Revenue activities for the #1 cable company in the United States. In this role as Head of Digital Revenue he is responsible for the strategic vision, product development and sales across all digital channels for both residential & business.
From 2011 – 2015 Rob Roy worked as the Head of eCommerce and Digital Marketing for Time Warner Cable. Responsible for the eCommerce, self service and digital marketing activities. As Head of Digital Channels he was responsible for the eCommerce strategy & vision, growth strategy, product development, sales and marketing across all digital channels for the residential businesses.
< SEE ALL CONFERENCE SPEAKERS>