SPEAKERS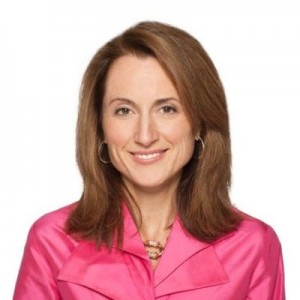 Jo Ann Saitta
Chief Digital Officer
Jo Ann has over 20 years of experience in driving sustainable competitive advantage through transformational technologies. Her experience includes Fortune 100 and mid-sized public firms in the biopharmaceutical, technology, and financial industries. Prior to Omnicom Health Group, Jo Ann held leadership positions at a contract sales organization for the pharmaceutical industry called PDI, Inc., Prudential Financial, and IBM. She contributes to life science and marketing publications and speaks publicly on digital transformation in healthcare.
Through Jo Ann's leadership, The Omnicom Health Group launched iVenturesHealth in 2015, which is a division that applies technology to solve healthcare communication challenges. As Chief Digital Officer, she is leading the advancement of proprietary marketing software and data intelligence solutions, and the expansion of digital technology consulting services. These products and services include the development of a Digital Health Check product, essi™ a proprietary media management platform, DriiverSeat™, a patent pending technology that connects two iPads for co- navigation of digital content, and VIA 3.0, a proprietary healthcare agency workflow management platform.
In June 2016 MM&M recognized Jo Ann as one of the top sixteen women changing healthcare. She was also recognized as one of 2016 PM3690's Elite 100 award for Digital Disruption. She has been recently recognized in the January 2016 Sync Magazine issues for her role and contributions as a Chief Digital Officer, and in 2013 by The NJ Technology Council as 2013 CIO of the Year for enabling business transformation through technology and being at the forefront of data-driven solutions.
Jo Ann has her Masters in Computer Science from New Jersey Institute of Technology, and her Bachelors of Computer Science and Bachelors of Political Science from Rutgers University. Jo Ann is a member of the Central NJ Board of Directors for the American Heart Associate and American Stroke Association, and is an advocate for the Go Red For Women campaign.
< SEE ALL CONFERENCE SPEAKERS>