SPEAKERS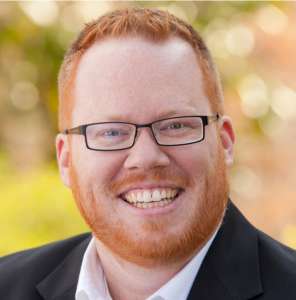 David Tucker
Executive Vice President of Technology
David Tucker serves as the Executive Vice President of Technology at Universal Mind. In leading Universal Mind's Technology practice, he works closely with clients to develop an effective technical strategy for emerging technologies as well a process for optimizing digital value delivery. Prior to this role, David co-led the Research & Development team at Universal Mind; before this, David was a software architect for 14 years.
David regularly speaks on topics such as DevOps, agile methodologies, innovation, and enterprise development. He provides industry commentary to sites such as Mashable, VentureBeat, and Smashing Magazine, among others while speaking at events like Interop, Future Insights, AdTech, and DigSouth. David has published works with O'Reilly and Lynda.com. His work has been recognized as a W3 Gold Award Winner, Webby Honoree, and Adobe Max Award Finalist. As well, he was the co-winner of People's Choice Webby Award for Mobile Innovation & Experimentation.
During his career in consulting David has worked with industry-leading companies like Adobe, FedEx, Sony Music, Intel, Oracle, AT&T, HermanMiller, Principal Financial Group, Comcast, and Steelcase.
< SEE ALL CONFERENCE SPEAKERS>